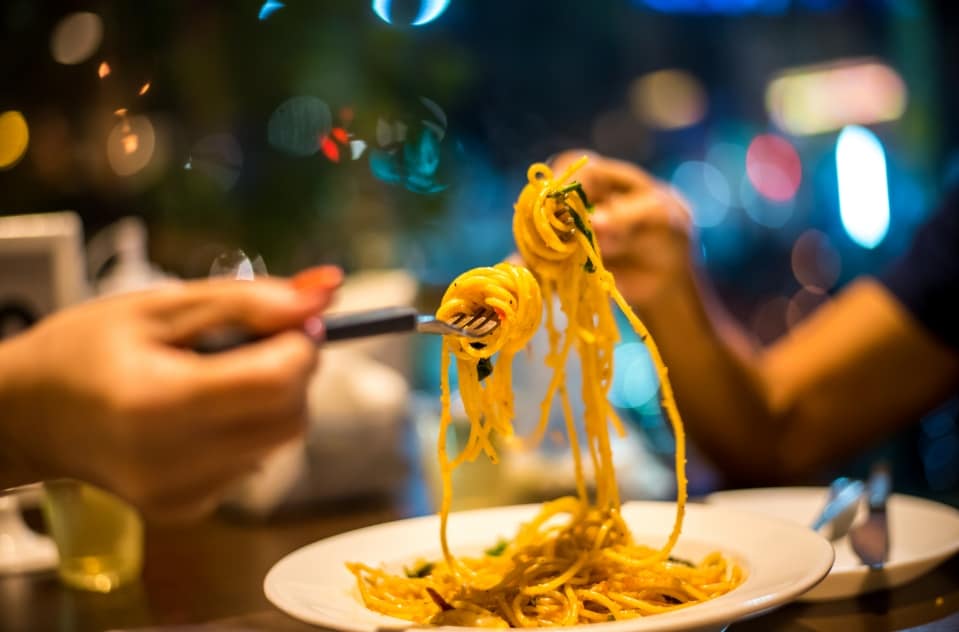 Spaghetti Frutti di Mare
A mixed serving of shrimp, mussels and squid tossed in spaghetti, garlic butter and cream or red sauce marinara.

Chicken Milanese
Breaded, pan-fried chicken breast topped with a mix of pancetta, black pepper and diced tomatoes in our marinara sauce. Served over a healthy serving  of  our  classic spaghetti

Nonna' s Spaghetti Meatballs
Home made meatballs cooked in our signature tomato sauce, served over classic spaghetti. Like Nonna used to make!

Spaghetti Carbonara
A most famous Italian pasta from Rome, made with eggs, parmesan cheese, pancetta and fresh cracked black pepper. 40

Penne Chicken Alfredo
Penne pasta in a creamy Alfredo sauce with our grilled chicken breast.

Spaghetti Puttanesca
A fresh assortment of anchovies, capers, garlic, pepper flakes, Kalamata olives, tomatoes and hand-picked basil, mixed in our classic spaghetti. 

Spaghetti Pomodoro Basilico
Home made tomato sauce slow cooked with fresh Italian herbs and butter, poured over our classic spaghetti.  29
Start with MARGHERITA or CALZONE (Folded pizza) then, make it uniquely yours with your favorite toppings!
Capers
Corn
Egg
Fresh Tomatoes
Red Onions
Bell Peppers
Black Olives
Caramelized Onions
Hot Chili Peppers
Seasonal Greens
Anchovies
Artichokes
Caponata
Crème Fraiche
Green Olives
Kalamata Olives
Mushrooms
Parmesan Cheese
Pineapple
Tuna
Blue Cheese
Goat Cheese
Grilled Chicken
Mozzarella Cheese
Soft Mozzarella
Bacon Strips
Ham
Italian Sausage
Minced Beef
Pepperoni